We sent our video camera to 6 of our musician friends, and asked them to record themselves performing, talking, being personal, and reaching out to you in these difficult times. We hope you enjoy it!
Charlene Canty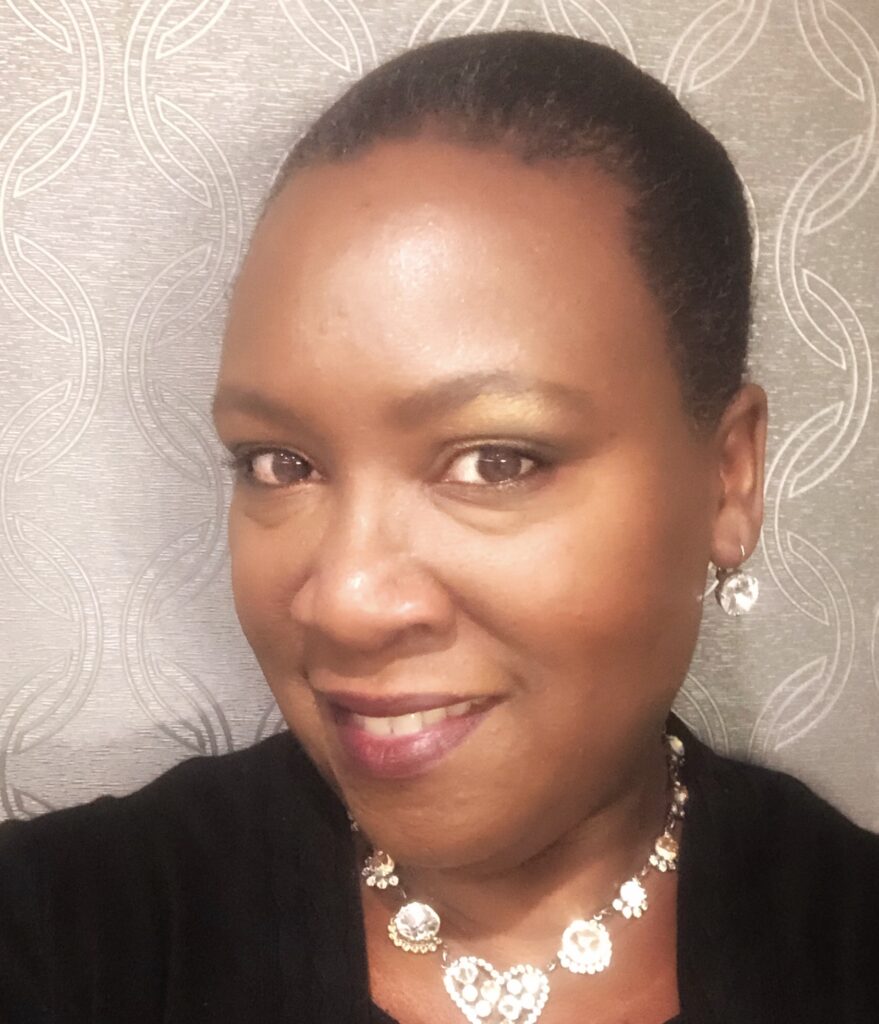 Soprano Charlene Canty has been acclaimed for her "sumptuous voice" and "beautiful tone". Ms. Canty is an accomplished classical singer who is equally at home on the operatic as well as concert stage. She has performed major roles in Don Giovanni, Norma, Porgy & Bess, Le Nozze di Figaro, and La Bohème and has also been featured as a soloist in an array of choral works from Bach's Passions to the Requiems of Verdi & Brahms.
An avid interpreter of contemporary music, Ms. Canty most recently collaborated with Resonance Works/Pittsburgh performing a World Premiere piece for soprano and chamber ensemble by Jorge Sosa. Past performances also include the World Premiere of A Gathering of Sons with the Pittsburgh Festival Opera, the American Premiere of Yuri Falik's Mass, the Pittsburgh premiere of David Fanshawe's African Sanctus, the World Premiere of Nathan Davis's jazz opera Just Above My Head and the World Premiere of Eli Tamar's Ave Maria. Her most recent collaborative recording, Laudato Si: In the Spirit of St. Francis of Assisi was released by Navona Records.
Ms. Canty has been featured in recital for Pittsburgh′s "Music in a Great Space" concert series with oboist Scott Bell; she has performed with various organizations such as the Pittsburgh Camerata, the Pittsburgh Opera Chorus, Resonance Works, the Pittsburgh Festival Opera and the Bach Choir of Pittsburgh. She is currently a soprano soloist and section leader at Mt. Lebanon United Lutheran Church.
Ms. Canty graduated with honors from the Dana School of Music at Youngstown State University where she received her Bachelor of Arts in Vocal Performance. She holds a Master of Music degree with honors from Duquesne University.
Tony Grey
Born March 25, 1975 in Newcastle, England. Tony is a multi-instrumentalist, master bassist, composer, producer, published author and award-winning music educator; he studied at the world-renowned Berklee College of Music and graduated in 2001, receiving the prestigious 'Outstanding Performer' award. Tony is known for his 6-string electric bass technique, his blend of jazz/world-fusion compositions, and his groundbreaking music education curriculum and teaching Philosophy.
EARLY YEARS
Tony was raised in a family where music was just another family member. His path toward becoming a musician was born out of an accident that nearly took his life. At the age of 18 after breaking his back, Tony picked up his first bass guitar. During his recovery he started playing under the watchful eye of legendary guitarist, John McLaughlin.
EDUCATION
Tony successfully auditioned for a scholarship to the world-renowned Berklee College of Music in Boston. During his years at Berklee, Tony joined the newly formed pop band 'Bliss'. The group had signed a major record deal with the legendary record producer, Terry Ellis, who in the past discovered Billy Idol, Jethro Tull, Blondie, Huey Lewis and the News and Pat Benatar, to name a few. Tony spent 18 months touring with the group throughout Asia, appearing on several TV shows, recording three hit singles, filming MTV music videos, and achieving a Top Ten CD. Tony left the group in order to return to the USA to complete his studies at Berklee. During his last years at Berklee, Tony studied with some of the greatest teachers – Kenwood Dennard, Larry Watson, Bruce Gertz and Rich Appleman. Tony graduated from Berklee in 2001 with the prestigious "Outstanding Performer" Award.
Since graduating, Tony has led many clinics and master classes at Berklee and has appeared in many of the college's showcase events, including a tribute to US pop legends Steely Dan, hosted by the President of Berklee, and attended by Donald Fagen and Walter Becker of Steely Dan.
COLLABORATIONS
Tony has gone on to collaborate and perform with some of the world's greatest musicians, such as: John McLaughlin, Hiromi, Herbie Hancock, Wayne Shorter, Gavin DeGraw, Hotei Tomoyasu, Dennis Chambers, Bill Evans, Zach Alford (David Bowie/B52's), Reeves Gabrels & Jason Cooper (The Cure), Zakir Hussain, Gregorie Maret, Gary Husband, Mino Cinelu, Brian Blade, Mike Stern, Karsh Kale, Wayne Krantz, Steve Lukather (Toto), Branford Marsalis, Shaggy, Ice-T, M-1 (Dead Prez), Melanie Fiona, Toby Lightman, Simon Philips (Hiromi/Toto), Dave Holland, Mark Guiliana, Kenwood Dennard (Sting/Miles Davis), Russell Ferrante (The YellowJackets), David Fiuczynski (Screaming Headless Torsos/Meshell Ndegeocello), Larry Watson, Fabrizio Sotti, Ada Rovatti, Jetro Da Silva (Whitney Houston/Patti Austin), David Garfield, Frank Mccomb, David Nichtern, Res, Raymond Angry, Gene Lake (David Sanborn), Dave Dicenso, Chris Dave, Oliver Rockberger, Falguni, Reb Beach (Whitesnake), Deantoni Parks, Lionel Loueke (Wayne Shorter/Charlie Haden), Naveen Kumar, and Christian Scott.
In 2004, Tony had the great honor of performing at New York's Lincoln Centre with David Nichtern's band 'Drala' for his holiness the Dali Lama.
SOLO CAREER
Tony produced and released his first solo album, Moving, in 2004. In 2008 he released his second album, Chasing Shadows under the Abstract Logix label. In 2010 he released Unknown Angels under the ObliqSound label. In 2013 he produced and released Elevation, featuring John McLaughlin, Tomoyasu Hotei, Mike Stern, Mino Cinelu, Reb Beach, and David Fiuczynski. His most recent CD, The Way Home will be released in 2016… STAY TUNED!
TONY GREY BASS ACADEMY
In 2012 Tony set forth on his journey as a music educator and unveiled the Tony Grey Bass Academy, the first documented online Academy in Bass Education. The Bass Academy was initially intended to be a companion to his book 'Tony Grey Bass Academy: Jazz Bass Method'; however, the Academy exceeded its initial vision and stands today as a complete and structured online music curriculum, designed to take players from the beginning of their journey through music, all the way to the very end and beyond, learning music creatively rather than mechanically. A groundbreaking philosophy developed by Grey, which now leads thousands of students to becoming the next generation of bass virtuosos. www.tonygreybassacademy.com
"Let nothing restrict you but the limitation of your own imagination." – Tony Grey
Karen Beluso
As a professional who has chosen to use her talents in the corporate sector, Dr. Karen Beluso is a true citizen artist. As Institutional Sales Manager (NY, NJ and CT) for Steinway, she is responsible for assisting educational institutions enhance their music departments with Steinway and Steinway-designed pianos, all while using her talents as a pianist to inspire students to discover their own gifts.
Dr. Beluso made her orchestral debut at age twelve with the Los Angeles Philharmonic Orchestra in a performance of Mozart's Piano Concerto No. 21 in C. This led to an appearance with the Brentwood-Westwood Symphony Orchestra that was followed by a Carnegie Hall, Stern Auditorium, debut with the New York Youth Symphony, in a performance of Chopin's Piano Concerto No. 2 while still a teenager. The performance earmarked her as an artist whose "technique and innate skill proved every bit as good as her ability to understand the language of Chopin. The work came alive with a seldom-heard freshness."
After her Carnegie Hall debut, she received invitation to perform in Costa Rica, the Philippines, Taiwan, California, Florida, Massachusetts, Missouri, South Carolina, Tennessee and Washington, D.C. – all of which led to even more accolades from critics and audiences alike.
A graduate of The Juilliard School, she expanded her career to include work in both Music Education and Arts Administration. Over a span of several years she became Department Head of Performing Arts at Portledge School in Locust Valley, NY; a faculty member at the CW Post Summer Chamber Music Festival, and Director of Education and Community Engagement for the Long Island Philharmonic. Dr. Beluso serves on the Artistic Advisory Board of the FilAm Music Foundation and serves on the board of Premieres NYC and Choral Chameleon.
Molly Quinn
Praised for her "Radiant Sweetness" by the New York Times, Molly Quinn brings thought provoking and delightful performances to audiences in New York City and around the globe. She has collaborated with artists including The Knights NYC, Portland Baroque Orchestra, Apollo's Fire, The Folger Consort, The Bang on a Can All-Stars, TENET, Baldwin Wallace Bach Festival, Trinity Wall Street, Ascension Music, Clarion Music Society, Saint Thomas Fifth Avenue, Pacific Baroque Orchestra, North Carolina Baroque Orchestra, Ensemble VII, The Helicon Society, Quicksilver Ensemble, Seraphic Fire and Acronym. She has been featured in projects by legendary presenters including The Lincoln Center White Lights Festival, Moscow's Gold Mask Festival, BAM Next Wave Festival, Bang on a Can marathon, San Francisco Early Music Series, and Carnegie Hall's Venetian Festival. She is a festival soloist at The Staunton Music Festival, and has been a featured soloist at The Carmel Bach Festival. She has performed as a soloist in such noted international venues as Alice Tully Hall, The Kennedy Center, Shostakovich Hall, Teatro National de Costa Rica, Vancouver's Chan Centre for the performing arts, and San Cristobal Cathedral in Havana, Cuba.
Miss Quinn holds degrees from Cincinnati Conservatory of Music and was awarded the Virginia Best Adam Fellowship in 2012. She is also an avid proponent of small ensemble vocal music, singing with America's brightest and best ensembles and currently serves as the Artist Board Representative for Seraphic Fire.
In addition to her thriving career as a performer, Miss Quinn is a professor of voice at Sarah Lawrence College. Amidst the pandemic Molly currently resides in her hometown of Chapel Hill, North Carolina, and Oxford, UK.
Edwin Huizinga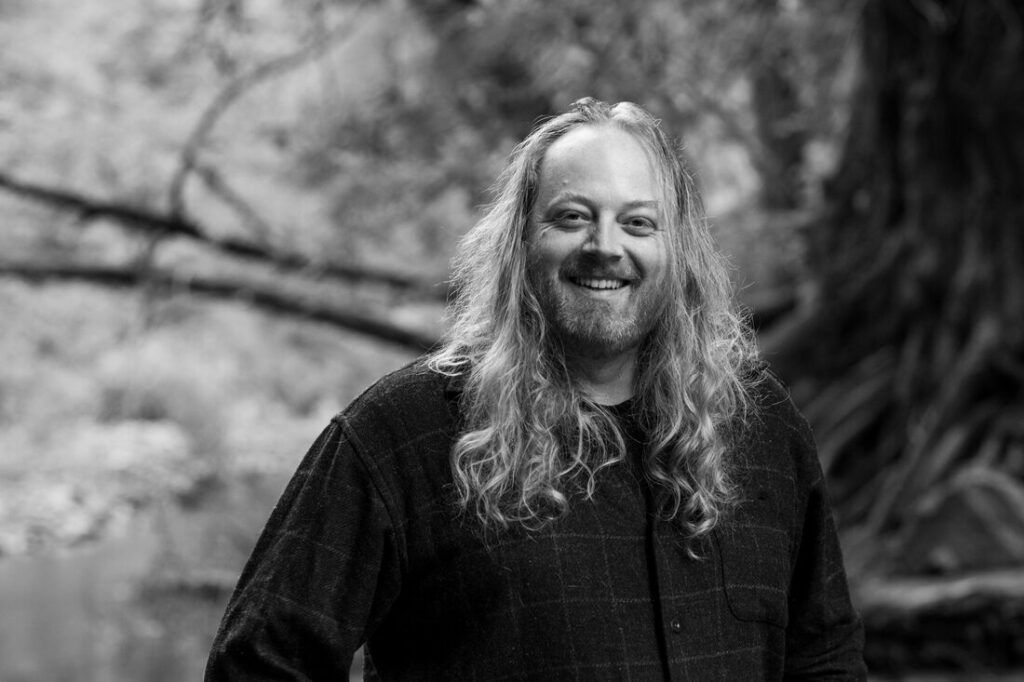 Canadian-born violinist Edwin Huizinga is quickly establishing a reputation as one of North America's most versatile violinists. Performing both baroque and modern repertoire he enjoys performing with musicians from all kinds of genres worldwide.
As a soloist and chamber musician, Edwin has performed with the San Bernardino Symphony, the Note Bene Ensemble, the Kitchener-Waterloo Chamber Orchestra, the Georgetown Bach Chorale, the Carmel Bach Festival, the Sweetwater Music Festival, the Trinity Alps Chamber Music Festival, and Banff Summer Arts Festival, among others.
As a baroque violinist, Edwin has toured throughout North America, Europe, and Asia with the world-renowned baroque orchestra Tafelmusik, Opera Atelier, the Wallfisch Band, Aradia Ensemble, and Theater of Early Music. He is a founding member of the baroque ensembles Passamezzo Moderno and ACRONYM, and is a member of the string trio Academy Concert Series. Edwin has served as guest director of the Atlanta Baroque Orchestra, as a guest artist with I FURIOSI Baroque Ensemble, and as guest concertmaster of the New Dutch Academy and the Kansas City Baroque Orchestra.
As a modern violinist, Edwin has performed all over the US and Germany with The Knights NYC, and has recently joined the contemporary quartet OSSO based in NYC. Edwin has worked with notable conductors along the likes of James Gaffigan, Bruno Weil, Simon Rattle, Matthias Pintscher, Paul Goodwin, Jane Glover, and more.
In addition to his career as a classical violinist, Edwin is a member of the Juno-nominated indie rock band The Wooden Sky. He has performed with Broken Social Scene and Jazz Mafia, and has recorded with The Mars Volta and Vanessa Carlton, Great Bloomers, the Minators, among others.
Edwin has a passion for bringing chamber music to the people and is a founding member of the Classical Revolution which began in San Francisco in 2006. He currently serves as the Artistic Director of the Toronto Chapter of Classical Revolution, which he founded in 2010. Through Classical Revolution, he and his colleagues are shaping a future of concerts and jam sessions in alternative spaces around the world.
Edwin's dedication to music education led him to his current position as Artistic Director of the Big Sur Music Camp. He has coordinated outreach with the Banff arts Centre, Oberlin College, Panama City, Panama, the Carmel Bach Festival, and more. He also currently teachers with The Hammer Band's Violence to Violins program in Toronto, reaching children in at-risk neighbourhoods who may otherwise never have an opportunity to learn music or play an instrument.
Edwin has a Bachelor of Music degree from Oberlin Conservatory and a Master of Music from the San Francisco Conservatory of Music.
Andrew Brady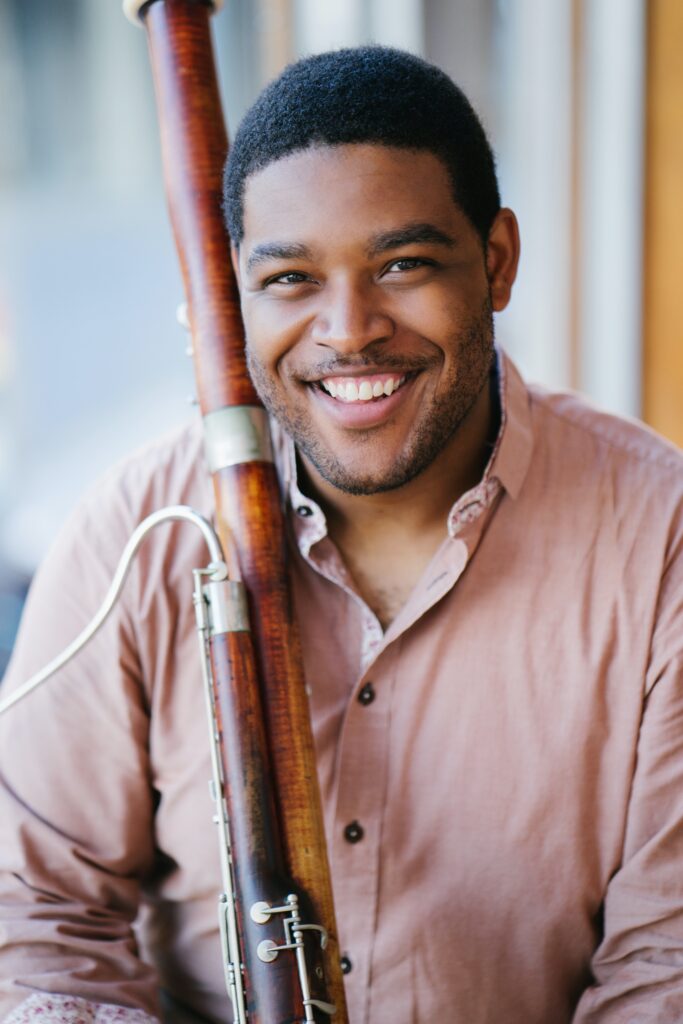 Andrew Brady joined the Atlanta Symphony Orchestra as Principal Bassoon in January 2016, having previously served in the same position with the Louisiana Philharmonic.
As a soloist, Brady has performed concertos by Rossini, Mozart, Weber, and Zwilich with the Atlanta Symphony Orchestra, Southeast Symphony, the Los Angeles Doctor's Symphony, and The Colburn Orchestra, respectively. He has appeared as principal bassoonist with the Grand Teton Music Festival and the Los Angeles Philharmonic at the Hollywood Bowl, as well as on tours with the Orpheus Chamber Orchestra.
Brady's artistry is in high demand and has taken him to South Africa, Korea, London, and Mexico as well as many destinations within the contiguous United States for both performances and education opportunities. The past three summers, Brady has been proud to be a member of the Chineke! Orchestra including a performance at the 2017 BBC Proms. The ensemble is Europe's first Black and Minority Ethnic orchestra and seeks to promote diversity and change within classical music by increasing representation and visibility of musicians of color.
Enthusiastically involved in music education, he has served as an Artist-in-Residence at Kennesaw State University, and is also sought after for masterclasses and private tutelage. Brady has also served on the faculties of the Stellenbosch International Chamber Music Festival, National Orchestral Institute, and National Youth Orchestra/NYO2 through Carnegie Hall.
Brady received his Bachelor of Music degree from The Colburn School Conservatory of Music, where he studied with Richard Beene. Other major teachers and influences include Anthony Parnther, Rick Ranti, and Suzanne Nelsen.
© 2020 by Chamber Music Pittsburgh. All rights reserved.
No portion of this video or its accompanying audio and text may be reproduced, copied, transferred, or sold. Embedding of this video is allowed only with official YouTube embed code or YouTube-approved 3rd party protocols utilizing the YouTube API.