gala sponsorship opportunities
Greetings!
Chamber Music Pittsburgh (CMP) is in the planning stages of its 60th Anniversary gala celebration. This fundraising event will be held on June 26, 2022, at This Is Red in Homestead and will be a superb evening of music, merriment, cuisine, and libations. The theme of the event will be to celebrate CMP's next 60 years. The honorees will be the children that we serve through our educational programming in recognition that they truly are the future of CMP. Many of the students will be on hand to showcase their musical talents, while sharing the stage with the world- renowned Dover Quartet.
Chamber Music Pittsburgh was established in 1961 by a group of civic leaders committed to providing Pittsburgh audiences with the opportunity to hear the world's finest chamber music artists. Over the past six decades it has continued to realize that vision by presenting an impressive and diverse array of artists via its three unique concert series. CMP is equally committed to cultivating an appreciation for the art in students throughout the Pittsburgh community. CMP offers educational programs and experiences including masterclasses and coachings, lectures, scholarships, and motivational practice challenges. Since 2016, CMP has developed a partnership with Hope Academy of Music and the Arts in East Liberty where CMP offers a free, need-based musical instrument lending library that consists of nearly 200 instruments. Seventy percent of students at Hope Academy receive full, need-based scholarships, and access to these instruments allows them to have the tools they need to play and learn.
A significant portion of the proceeds from the gala event will benefit our educational initiatives. Chamber Music Pittsburgh is seeking to secure sponsorships and program ads for the fundraiser event. Please help us to secure our future with a sponsorship or ad purchase!
Many thanks in advance for your consideration.
Sincerely,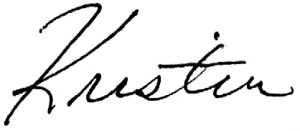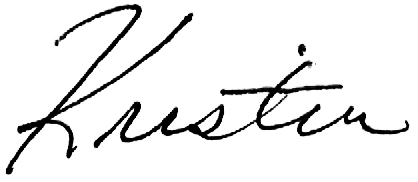 Kristen Linfante
Executive Director
Sponsorship benefits
Presenting Sponsor $10,000
Recognition on all printed materials and website
Full page ad in event program
Ten (10) event tickets in prime or priority area seating
Premium signage at event
Verbal acknowledgment as Presenting Sponsor during event
Opportunity to introduce entertainment
Twelve (12) tickets to any MainStage concert during the 2022-23 season
Full page ad in all 2022-23 concert season programs
Printed recognition in all 2022-23 season programs
Montgomery Fellowship Ensemble performance at a sponsor function
Platinum Sponsor $7,500
Recognition on all printed materials
Full page ad in event program
Eight (8) event tickets in prime or priority area seating
Premium signage at event
Verbal acknowledgment as Platinum Sponsor during event
Ten (10) tickets to any MainStage concert during the 2022-23 season
Half-page ad in all 2022-23 concert season programs
Printed recognition in all 2022-23 season programs
Gold Sponsor $5,000
Half page ad in event program
Six (6) Event tickets
Premium signage at event
Verbal acknowledgment as Gold Sponsor during event
Eight (8) tickets to any MainStage concert during the 2022-23 season
Quarter- page ad in all 2022-23 concert season programs
Printed recognition in all 2022-23 season programs
Silver Sponsor $2,500
Quarter page ad in event program
Four (4) event tickets
Verbal acknowledgment as Table Sponsor during event
Quarter- page ad in all 2022-23 concert season programs
Printed recognition in all 2022-23 season programs
ADVERTISEMENT OPPORTUNITIES FOR 60TH ANNIVERSARY CELEBRATION PROGRAM BOOK
Full Page Ad $700 • Half Page Ad $350