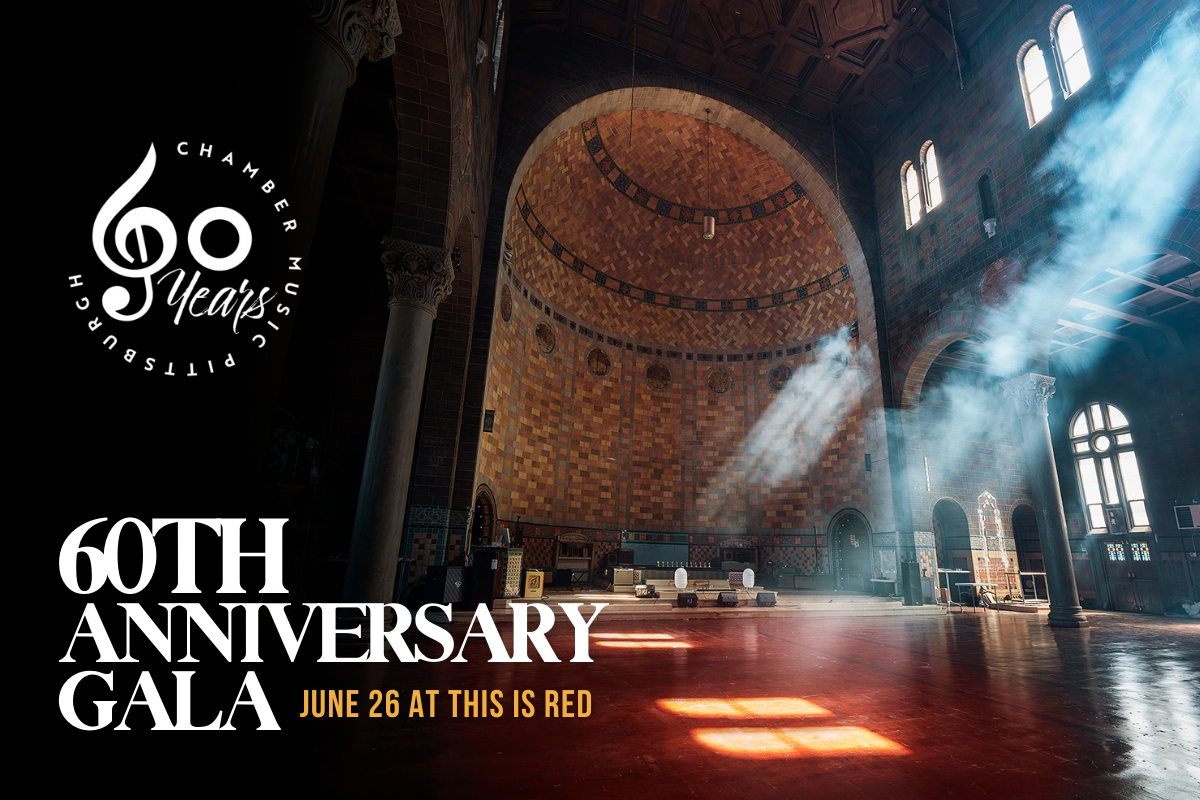 Sunday, June 26, 2022
Ticket sales for the Gala are now closed. Please consider supporting our mission by making a donation. Thank you!
Join us for an unforgettable party with Tony Grey & Friends, The Dover Quartet, and Noël Quintana and the Latin Crew in one of Pittsburgh's most captivating historic venues. Our 60th Anniversary celebration will light up THIS IS RED – an eclectic events venue complete with an indoor grotto, luxe bar space, and 54-foot ceiling sanctuary.
FEATURING THE DOVER QUARTET
4 PM VIP Reception

5 – 9 PM Gala
Cocktails & heavy hors d'oeuvres
Silent auction
Entertainment by the Dover Quartet
Performances by student musicians representing some of the educational initiatiaves CMP supports
Performance and salsa dancing with Noël Quintana and the Latin Crew!
VENUE
THISISRED
605 E 9th Avenue
Munhall, Pa 15120
Homestead • Adjacent To The Waterfront
VIP $400 • GENERAL $250
Complimentary Valet Parking • Cocktail Attire Suggested
Proof Of Full Covid-19 Vaccination Required
Auction
Online bidding has now closed. In-person bidding will contiinue at the event. Winning bidders not present will be notified via email.
A portion of proceeds benefit Chamber Music Pittsburgh's (CMP) free, need-based musical instrument lending library, in partnership with Hope Academy of Music and the Arts in East Liberty. Hope Academy is a local arts institution that provides arts education to children and families in the Pittsburgh region with a focus on those that are underserved. Seventy percent of Hope Academy's students are on full, need-based scholarships. CMP's free, need-based musical instrument lending library provides instruments to children and families that can't otherwise afford to purchase or rent instruments. Families also receive complimentary tickets to all CMP MainStage concerts.
to become a sponsor, please contact Executive Director Kristen Linfante via email or phone 412-626-6121 x 2
thank you!
Presenting Sponsors $10,000