Isidore Quartet
Monday, February 13, 2023, 7:30PM
Pittsburgh Playhouse of Point Park University
Winners of this year's Banff International Competition, the Isidore String Quartet cultivates joyful, accessible, and intimate experiences that create community through in-depth relationships and explore the power of the collective to uplift the individual. 
If you originally bought tickets to the St. Lawrence String Quartet's performance, your tickets remain valid. This concert is dedicated in memory of Geoff Nuttall.
mainstage series
Monday, March 20, 2022, 7:30PM
Pittsburgh Playhouse of Point Park University
The world-renowned Takács Quartet, "one of the world's greatest string quartets" (The New York Times) travel to Pittsburgh following a dizzying tour of Europe's greatest concert halls. The group is celebrated for their innovative approach to chamber music and mastery of the genre.
Pittsburgh performs series
February 24, 25, & 26 at Attack Theatre Studios in Lawrenceville. 
Behind Ourself Concealed is a dynamic collaboration bringing together internationally acclaimed musicians with contemporary dance creating an enticing tapestry of movement and musical narratives. 
The performance features acclaimed cellist Dave Eggar, award-winning jazz violinist Meg Okura, clarinetist Tasha Warren-Yahuda, and on Friday and Saturday night there will be a special appearance by Cuban saxophonist and musical legend Paquito D'Rivera.
Inspired by the recently commissioned works by composers D'Rivera, Okura, Nathalie Joachim, Cornelius Boots, Pascal LeBeouf, and Martha Redbone.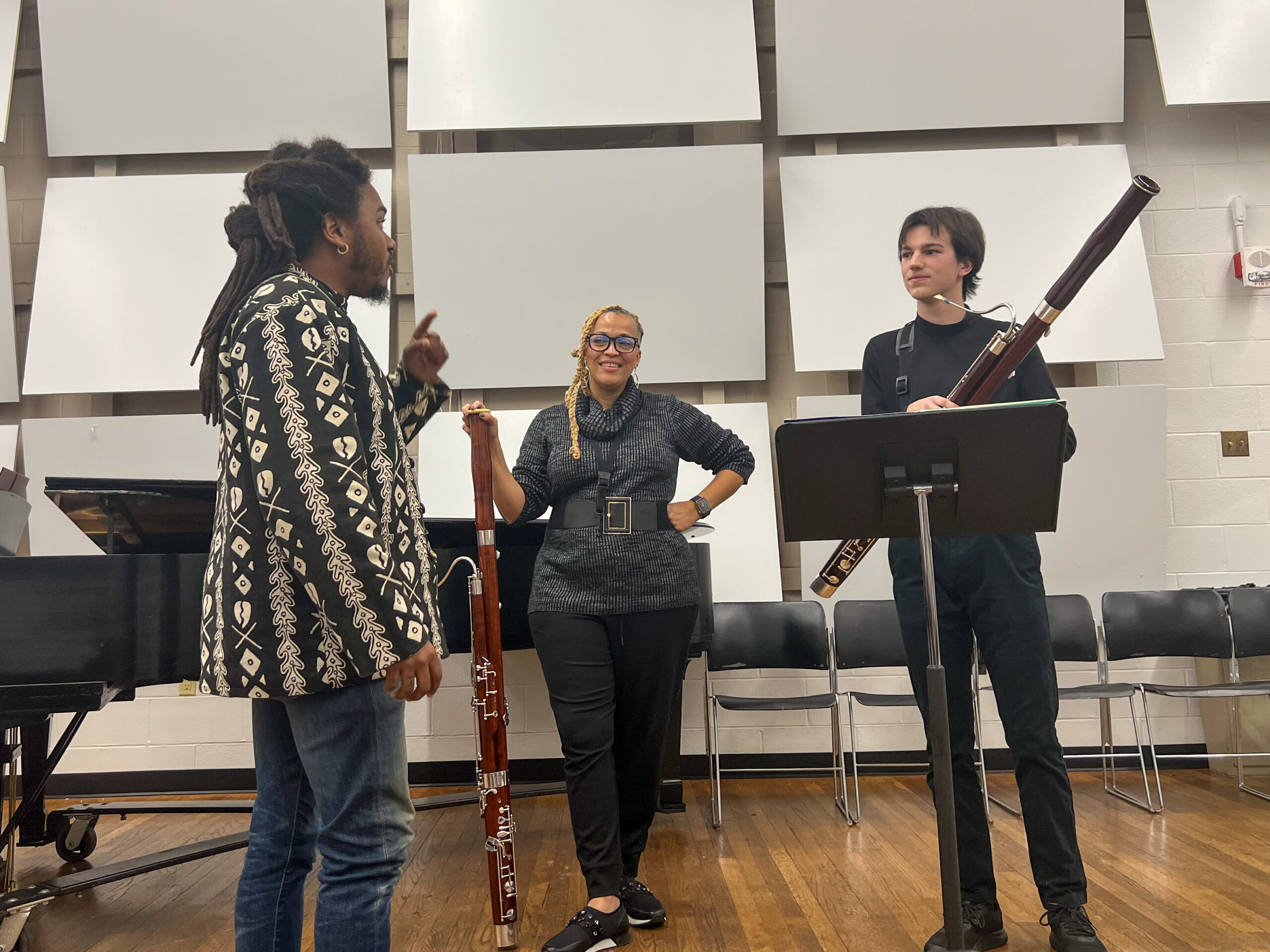 Support Our Mission!
Every dollar donated allows us to continue to present world-class ensembles in Pittsburgh. It also helps sustain a variety of community enrichment programs including our free, need-based musical instrument lending library, our Montgomery Fellowship awarded each year to an aspiring student ensemble, and our new visiting artist residency program. Of course, it also helps us to "keep the lights on"!
Will you help us today?
Your contribution is greatly appreciated!
Support Chamber Music Pittsburgh
You make what we do possible!
Your support helps us present world-class chamber music ensembles and soloists, promising emerging artists, and innovative programs; and to foster an appreciation for chamber music in the Pittsburgh community by offering educational programs and experiences.
We are grateful for your support!
Chamber Music Pittsburgh is a 501(c)(3) nonprofit corporation, and donations are tax deductible to the extent allowable by law.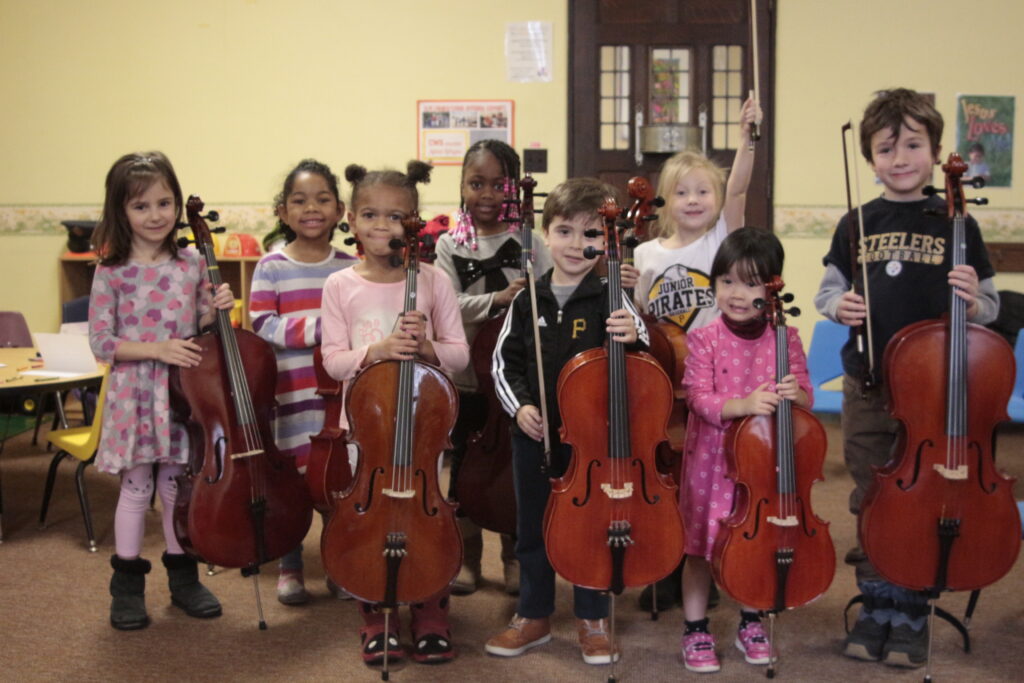 Students at Hope Academy of Music and the Arts benefit from Chamber Music Pittsburgh's free, need-based instrument lending library