ANNOUNCING OUR 2023-24 SEASON
Celebrate the expansion of chamber music through a stunning collection of concerts that display its vibrant range and deep emotional capacity. This year, we welcome some of the most outstanding chamber artists performing today with programs that pair striking new compositions with powerful classics. 
 Save 20% off individual tickets when you subscribe. Plus, subscribe by July 1 for an additional 15% Early Bird discount!
Enjoy a perfectly Pittsburgh evening with some of our city's top musicians in a family-friendly riverfront setting at the Highline in Pittsburgh's South Side. Bring lawn chairs or blankets, get free parking, and come as go as you please.
Wednesdays in August at 7:30PM
Free of charge and open to the public!
Support Chamber Music Pittsburgh
You make what we do possible!
Your support helps us present world-class chamber music ensembles and soloists, promising emerging artists, and innovative programs; and to foster an appreciation for chamber music in the Pittsburgh community by offering educational programs and experiences.
We are grateful for your support!
Chamber Music Pittsburgh is a 501(c)(3) nonprofit corporation, and donations are tax deductible to the extent allowable by law.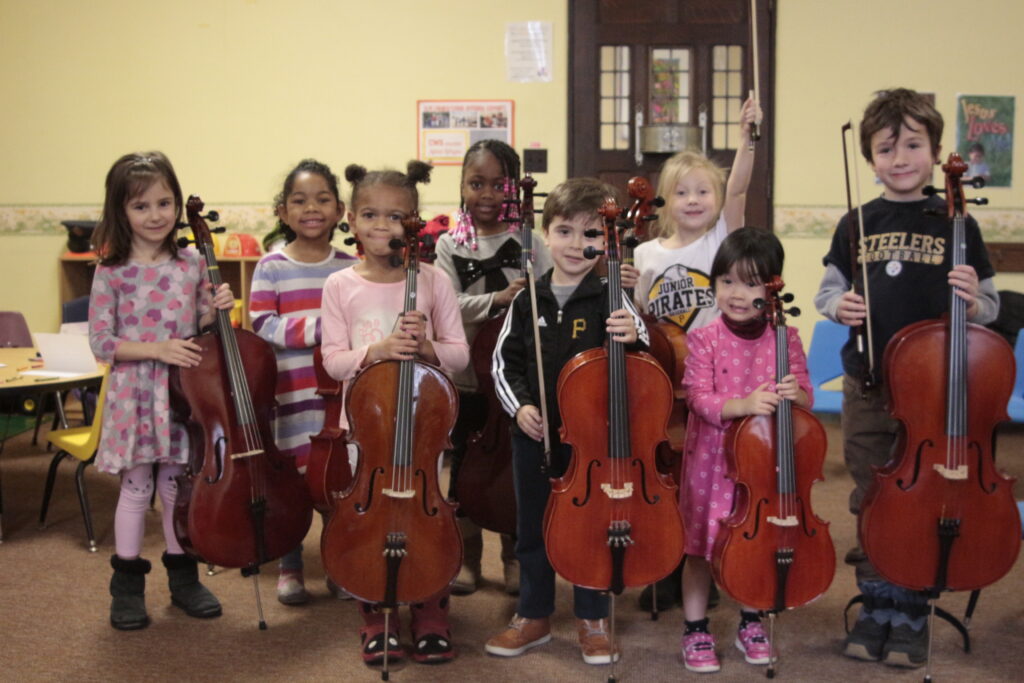 Students at Hope Academy of Music and the Arts benefit from Chamber Music Pittsburgh's free, need-based instrument lending library