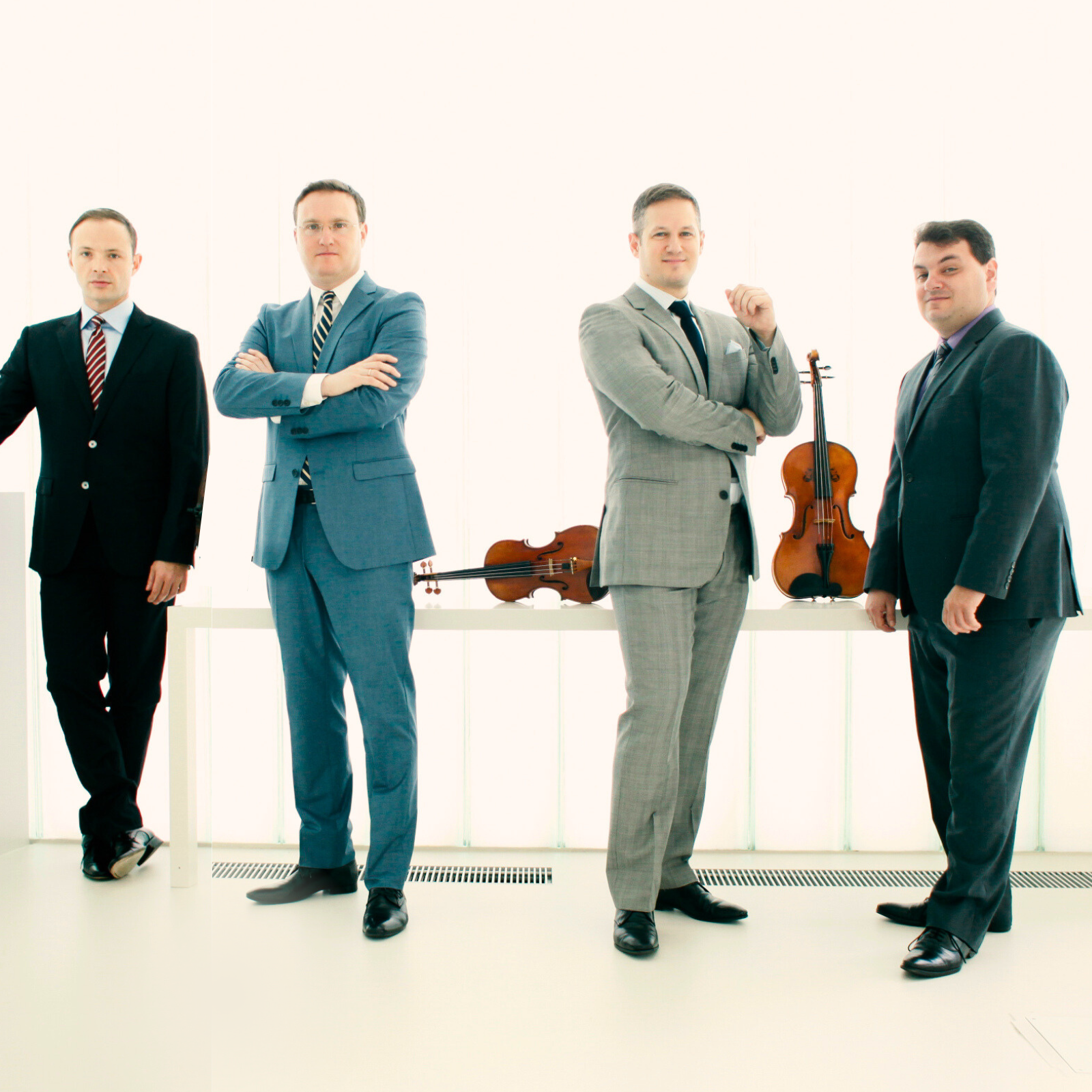 October 2, 2023, 7:30PM
PNC Theatre, 350 Forbes Ave., Pittsburgh, PA 15222
Felix Mendelssohn String Quartet No. 1 in E-flat Major, Op. 12
Paul Ben-Haim String Quartet, No. 1, Op. 21
Claude Debussy String Quartet in G minor, Op. 10 
CMP will be collecting non-perishable donations for the JFCS Squirrel Hill Food Pantry. Each ticket holder that brings a donation will receive an Access Pass, good for one free CMP concert ticket to any future performance.
Most needed items include:
gluten free cereals and soups, 100% fruit juice, peanut butter, oatmeal, dry cereal, cooking oils, diapers (sizes 6, 4, and toddler pull-ups most urgently), canned soups, canned fruits and vegetables, shampoo, dish soap, laundry detergent.
"Their playing has everything you could possibly wish for."
– BBC Music Magazine
Alexander Pavlovsky, violin
Sergei Bresler, violin
Ori Kam, viola
Kyril Zlotnikov, cello.
The Jerusalem Quartet has been playing together for 30 years, developing a wide repertoire and stunning depth of expression. Celebrated for its warm, full sound and balance between high and low voices, the Jerusalem Quartet continually refines its interpretations of classical repertoire and explores new works.
The quartet regularly tours the world's great concert stages and has recorded 16 celebrated albums. Most recently, they performed at London's Wigmore Hall and the Salzburg Festival, and have been artists in residence at the Jerusalem Academy of Music since 2022. Their albums have earned critical acclaim, including the Diaspason d'Or and the BBC Music Magazine Award for chamber music.
https://www.jerusalem-quartet.com/