June 15th, 7:30pm
The Mattress Factory. Pay What You Wish!
Chamber Music Pittsburgh is thrilled to present award-winning Cuban-jazz fusion band Hugo Cruz and Caminos, led by celebrated Cuban composer and percussionist Hugo Cruz Machado, with band members Eli Naragon (bass), Roger Romero (saxophone), and Michael Bernabe (keyboard). The band combines Cuban, Afro-Cuban, African, and American jazz sounds to form a unique style characterized by their use of rhythm and melody. Hugo Cruz and Caminos will bring their rhythmic stylings to the museum's lobby, where the doors will stay open to Garden, the permanent installation by artist Winifred Ann Lutz that explores the urban and natural history of the Mattress Factory's courtyard. The museum will be open until 8:00 p.m., allowing audience members to flow freely from the concert to the galleries.
Hugo Cruz and Caminos is presented as part of our Pittsburgh Performs series, which showcases the city's talented and diverse local musicians through performances in non-traditional venues.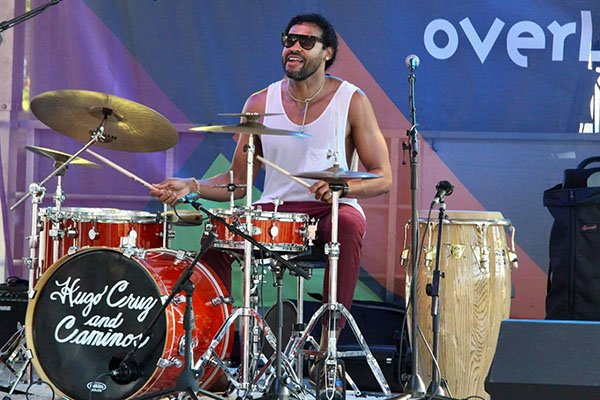 Accessibility
The Mattress Factory has reserved and marked accessible parking with a wheelchair-accessible ramp into the front entrance of the Museum. All public education programs take place in wheelchair-accessible spaces – lobby, education studio and galleries. Admissions Desk and event seating is flexible and always inclusive of patrons needing accommodation for mobility devices or other needs. A wheelchair also is available at the Museum's Admissions Desk free of charge. If you have any accessibility questions or requests, please contact our box office or call 412-626-6121.
COVID Safety
Attendees must provide proof of vaccination at the door but no masks are required.