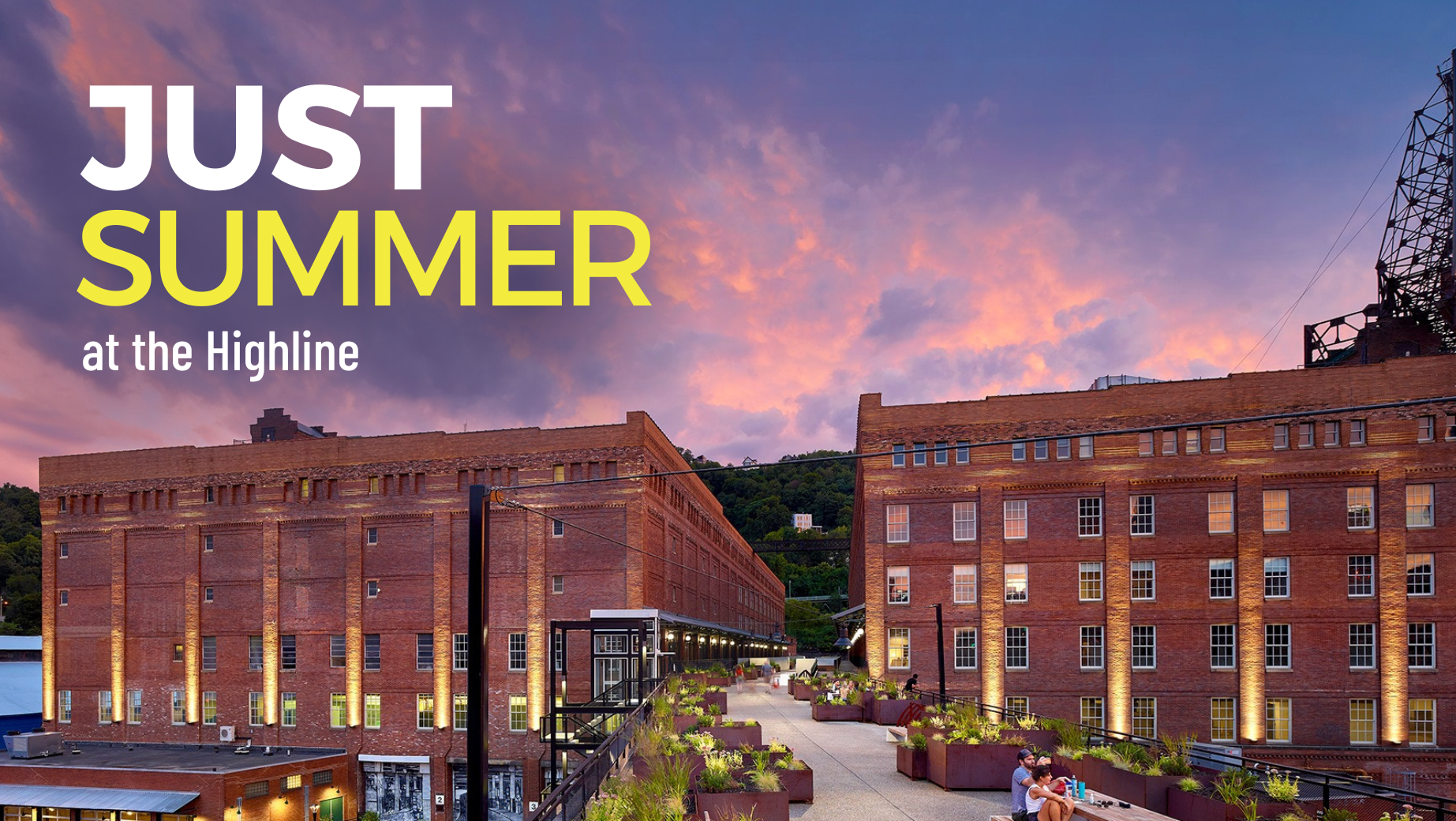 Enjoy a perfectly Pittsburgh evening with some of our city's top musicians in a family-friendly riverfront setting at the Highline in Pittsburgh's South Side. There is no need to register ahead or purchase tickets—just bring some lawn chairs and come and go as you please. Every event is family and dog friendly and accessible. Make a day of it with drinks and food from Sly Fox Brewery. A perfectly Pittsburgh evening awaits. Pittsburgh City Paper is the official media sponsor of the 2023 Just Summer Series.
339 McKean Street, Pittsburgh PA 15219
Located right near the South Side riverfront bike trail
Follow parking signs for complimentary  garage parking (free for 2 hours) located underneath the Highline building.
These concerts are free of charge and open to the public, with no advanced registration required. Stay tuned for info about Just Summer 2024!
Past Concerts from
Just Summer 2023
HUGO CRUZ AND CAMINOS
Wednesday, August 9 (raindate August 10)
Free • 7:30pm
Performing original compositions that "bristle with energy, wit and surprise" (Latin Jazz) Hugo Cruz and Caminos open this year's Just Summer series with a set that blends Cuban, jazz, R&B, and Afro-Cuban sounds. This lively performance features a 7-member ensemble and beats that are guaranteed to get you dancing.
Mark Micchelli, Piano 
Brian Stahurski, Bass 
Frank DiDiano, Guitar 
Mike Tomaro, Saxophone 
Reggie Watkins, Trombone 
JD Chaisson, Trumpet 
Hugo Cruz, Drums and Percussion
TANIA GRUBBS QUINTET
Wednesday, August 16 (raindate August 17)
Free • 7:30pm
From bluesy ballads to jazz standards, this performance showcases the vocal talents of Pittsburgh-based artist Tania Grubbs, who has been praised for her "expressive style" and "expertise for telling stories through her music" (LA Jazz Scene). Celebrated for its "rich emotional depth" (Jazz Weekly), the band features bassist Jeff Grubbs (Tania's husband), pianist David Budway, guitarist Ron Affif, and drummer James Johnson III. 
ANQWENIQUE Presents:
The Summer Send Off
CANCELLED DUE TO WEATHER
Multi-talented vocalist Anqwenique takes audiences on a musical journey across time and genre. Enjoy her eclectic and soulful vocal style accompanied by a dynamic ensemble, featuring MC FRH Golden, cellist Rachel Smith, Renze Jefferson on bass, Andre Solomon on flute, and a few others. Anqwenique is a versatile artist and educator whose talents range from opera and classical to jazz and soul music.